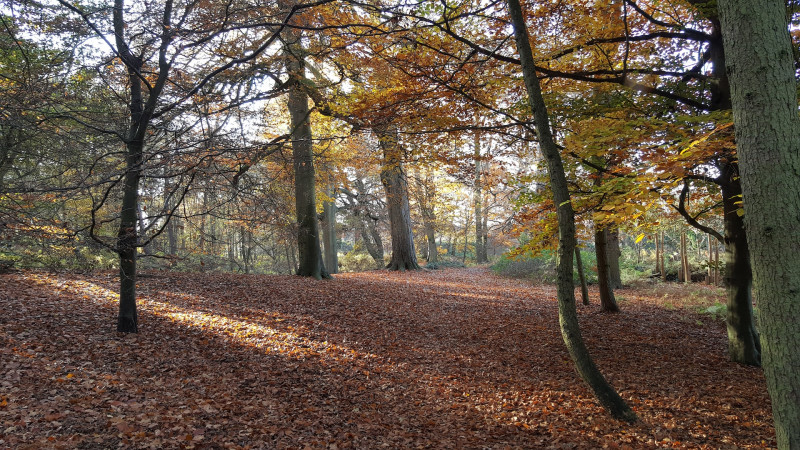 Connecting in autumn and winter
The recent survey commissioned by the House Buyer Bureau sheds light on some seasonal challenges that homeowners in Wynyard and Darlington, looking to sell their homes, may face. The findings suggest a perceptible impact on buyer behaviour as the days shorten post clock-change.
Here are key takeaways and considerations based on the data provided:
Daylight Preference: A significant 77% of homebuyers prefer viewing properties during daylight hours, while only 2% prefer night-time viewings. The preference for daylight viewings is further emphasised by the 84% who believe a property can't be properly viewed in the dark.
Reduced Viewing Interest: The shortening daylight hours post clock-change has led to 54% of potential buyers being less inclined to schedule viewings, which could potentially result in lesser foot traffic for property viewings.
Impact on Transaction Levels: This seasonal shift comes amidst a cooling market, as noted by a decrease in transaction levels. The reduced inclination for evening viewings could further slow down transaction rates, transitioning towards a buyer's market.
Adaptive Scheduling: On the brighter side, 55% of buyers are willing to take time off on weekdays for viewings, and 66% are open to dedicating a larger part of their weekends for this purpose. This flexibility could be leveraged by sellers to ensure their property gets sufficient exposure.
Suggested Strategies for Home Sellers
Here are some of the strategies we recommend for property sellers at this time of year.
Flexible Viewing Schedules: Align viewing schedules to daylight hours. Accommodate weekend viewings and consider offering extended viewing hours during the weekends to maximise exposure.
Effective Lighting: Ensure that your property is well-lit to create an inviting ambiance for evening viewings. This could mitigate the concerns of the 84% of buyers who are apprehensive about viewing properties in the dark.
Virtual Tours: Offer comprehensive virtual tours that allow potential buyers to explore the property online. This could also help in attracting the interest of buyers who are hesitant to schedule physical viewings during the darker months.
Managing Director of House Buyer Bureau, Chris Hodgkinson, spoke on this topic, saying:
"We can probably all agree that you simply can't view a property in its full potential in the dark and so it's understandable that as the nights draw in, the nation's buyers will be reducing the number of evening viewings they attend. Of course, this poses a problem for those looking to sell as they will no longer be able to showcase their home as regularly as they could during the summer months."
Chris continued by saying: "The latest figures show that transactions have already started to fall and this is a direct result of dwindling buyer demand due largely to higher mortgage rates. So not only are sellers now contending with less interest within the market, they will now find it even harder to convert any potential interest to a sale due to fewer viewing opportunities throughout the week. For those who are truly motivated to find a buyer and want to sell their house quickly, flexibility is key in current market conditions. It's vital you make yourself as available as possible not only during daytime hours within the week but also at the weekends."
We are here to help you move in and around Wynyard
If you are looking for help with any matter of the Wynyard property market, it is best to speak to property professionals. No one knows for sure what is going to happen next, so we won't claim to have all the answers, but the Anthony Jones team is keen to help you as best we can. If you would like to contact us over housing matters, please call us today on 01325 776424.
---