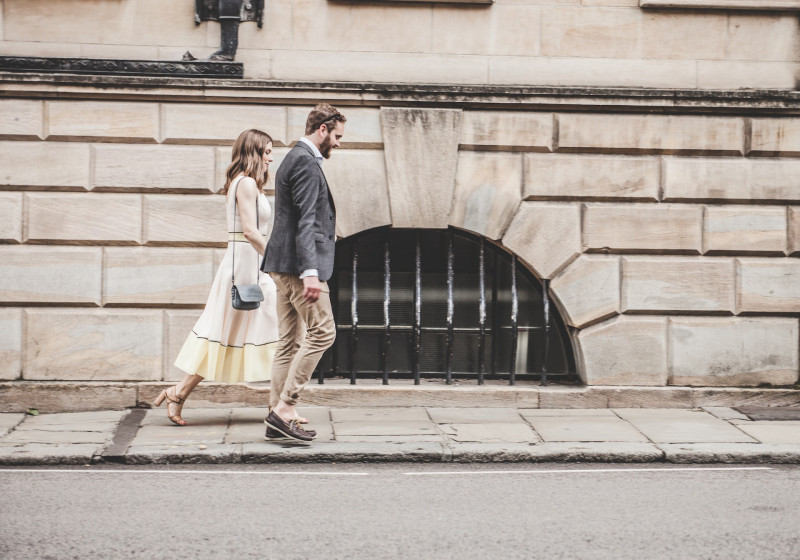 Stay informed as the market moves to the end of 2023
Based on the latest data from Nationwide, it's evident that the property market in the UK is showing signs of positive momentum, albeit slight, with a 0.9% increase in average house prices from September to October. This increment brings the average house price to £259,423. However, it's crucial to note that when compared to the same period last year, the prices are still lower by 3.3%.
For homeowners in Wynyard and Darlington looking to sell, this data can be interpreted in a few ways:
Gradual Recovery: The consecutive growth, though small, from September to October indicates a gradual recovery in the property market. This could be a sign of more stability returning to the market, which is potentially beneficial for those considering to sell now or in the near future.
Annual Comparison: The annual dip of 3.3% in average house prices suggests that the market has faced challenges over the past year, possibly due to economic uncertainties or other external factors. Sellers should be aware of this broader trend when considering the timing and pricing of their property sale.
Local Market Dynamics: It's important to understand how these national trends relate to the local property market dynamics in Wynyard and Darlington. Different regions may respond differently to national trends, and understanding the local market conditions will help in making informed decisions.
Pricing Strategy: The small monthly increase suggests that a cautious pricing strategy may be advisable for homeowners looking to sell. A well-thought-out pricing aligned with both the local and national market trends could attract more potential buyers.
Professional Guidance: Given the nuanced and fluctuating nature of the property market, seeking professional advice from a local estate agent who understands the Wynyard and Darlington markets can be invaluable. They can provide tailored advice on how to navigate the current market conditions to achieve a successful sale.
What do the specialists say?
Robert Gardner, Nationwide's Chief Economist, said: "October saw a 0.9% rise in UK house prices, after taking account of seasonal effects. This resulted in an improvement in the annual rate of house price growth to -3.3%, from -5.3% in September. Nevertheless, housing market activity has remained extremely weak, with just 43,300 mortgages approved for house purchase in September, around 30% below the monthly average prevailing in 2019. This is not surprising as affordability remains stretched. Market interest rates, which underpin mortgage pricing, have moderated somewhat but they are still well above the lows prevailing in 2021."
Iain McKenzie, CEO of The Guild of Property Professionals, says: "This time last year, the Chancellor was still doing damage control over the disastrous effects of the so-called 'Mini Budget'. Homeowners and prospective buyers alike have both felt its impact over the past year. "Today's figures show there is some light at the end of the tunnel for sellers, with a modest increase in prices after months of sluggish growth. The average home still costs almost £9,000 less than it did this time last year according to Nationwide, but this readjustment in prices had been on the horizon for some time, as property values showed unprecedented growth throughout 2021 and 2022. Homeowners should feel reassured that their home is still worth significantly more than it did prior to the pandemic, and we are starting to see steady growth return once again."
We are here to help you move in and around Wynyard
If you are looking for help with any matter of the Wynyard property market, it is best to speak to property professionals. No one knows for sure what is going to happen next, so we won't claim to have all the answers, but the Anthony Jones team is keen to help you as best we can. If you would like to contact us over housing matters, please call us today on 01325 776424.
---